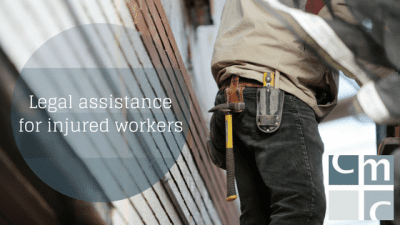 ---
Did you know that for the past few years an injured worker has usually been required to pay their own workers' compensation legal fees regardless of whether or not they are successful in a claim?
The Government has now introduced the Workers' Compensation Independent Review Office (WIRO) which can provide funding to approved Lawyers to undertake workers compensation action on behalf of injured workers. WIRO will pay an initial amount to investigate the matter and then, if it believes the claim has merit, it will pay ongoing legal fees for proceedings in the Workers Compensation Commission.
Geoff Lloyd of CMC is an approved Lawyer under the WIRO Scheme. If you require further information please do not hesitate to contact Geoff at our Camden office on 4651 4800.